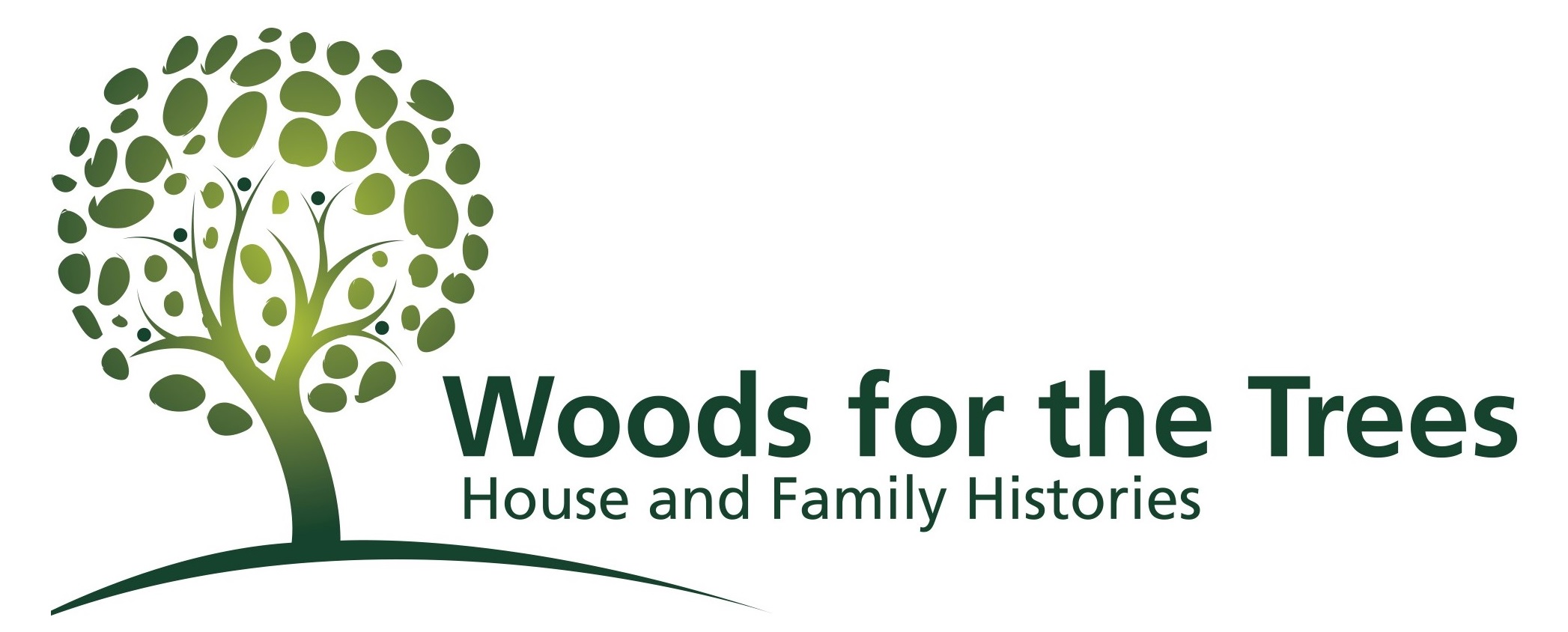 Case Study – House History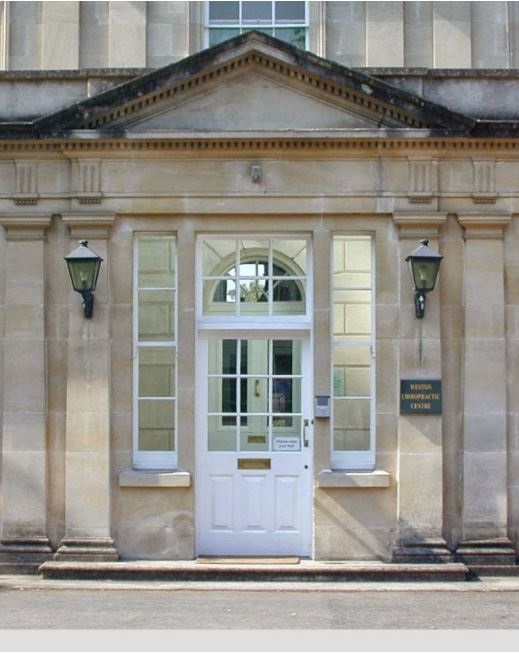 Apthorp Villa was built just after Queen Victoria came to the throne, in around 1840.
The name of the house can be traced back to when it was built, but it is not known whether there is any truth to the rumour that the house was built by Lord Apthorp for his mistress. It was given a Grade II listing in August 1972 and English Heritage describes the house as:
"C19 Classic Italianate villa". 2 storey and attic. 3 windows with architraves. Projecting good floor with Doric Order and central pediment Ionic pilasters through 1st floor. Cornice and attic storey with over-hanging eaves above."
Before Apthorp Villa
Most of the houses in Weston Road were built in the Georgian period. The Moravian Cottages further to the east "appear to date from the 1780s" and were so named after they were acquired by the Moravian Church, which wanted the land at the rear to use as a burial ground. There is still an old boundary stone near these cottages that marks the boundary between Weston and Walcot.
Most of the medieval church of All Hallows in Weston was demolished in 1830 – only the tower was left standing – and when the nave was rebuilt in around the same year (the chancel and transepts were added later), the church was renamed All Saints. Royal Victoria Park was opened in 1830 and by 1832, Weston Nursery was present and houses had been erected along the length of Weston Road as far west as Weston Villa. Next to be built, in the mid-1830s, was Weston Priory, now the Bath Priory Hotel, and Charles Batsford was listed in street directories as resident between 1837 and the mid-1850s. Architect, George P Manners, who in 1837 had his offices at 8 Green Street, was living on Weston Road at Ivy Cottage, which he designed and built in around 1835.
Early Years & the Apthorp Wheelwrights
The Bath Directory of 1841 lists two new houses in Weston Road to the other side of Weston Priory: "Apthorp villa", occupied by "Mrs Bridges" and another (un-named) house, probably Henley Lodge, occupied by Capt. G. Roberts.
"C. A. Wheelwright" was recorded as owner of the property in the tithe apportionment book of 1849. His full title was Reverend Charles Apthorp Wheelwright, "M.A. prebend of Lincoln, rector of Tansor, Northamptonshire, and Little Bytham, Lincolnshire". Apthorp was his mother's family name.
Lincoln, Rutland & Stamford Mercury 13 January 1854 (Find My Past)[/caption]Charles was the son of a London merchant, Charles Apthorp Wheelwright (who died c. 1816) and Catherine Apthorp, who were first cousins and grandchildren of Charles Apthorp, merchant of King Street, Boston (nicknamed "the richest man in Boston") who died in 1758. One "Vindex", who corresponded with the Lincoln, Rutland & Stamford Mercury in January 1854 was less than impressed with the "expensive…preaching" of Reverend Wheelwright.
Apthorp Villa may not have been occupied by an Apthorp or a Wheelwright; however, the occupants may have been connected to those families.
Census Entries for June 1841
Mrs Mary Bridges appears to have been the first person to have lived at Apthorp Villa. Originally from Warwickshire, when the census was taken on 6th June 1841, she was aged around 70, of "independent means" and sharing the house with three servants. She probably moved into the house at some time between 1837 and 1840, since data for the street directories was collected during the year prior to publication. The three resident servants in 1841 were:
Maria Thatcher, aged 30 born in Somerset;
Sarah Baker, aged 30 born in Warwickshire;
Robert Goodchild, aged 45 from Somerset.
Ages were rounded to the nearest five years. If we look forward another 10 years to the 1851 census, there is no sign of Mrs Bridges; servants Maria and Sarah have moved on; and Robert Goodchild, occupation gardener's labourer, appears living at Regents Terrace, Lyncombe & Widcombe, Bath.
The UK census of 1841 also records the whereabouts of Reverend Charles Apthorp Wheelwright, his mother Katherine, his wife, Ann, three daughters, four female servants and a school-mistress. They were all living in a house in Town Street, Tansor, Northamptonshire. Meanwhile, the Reverend's son, army Lieutenant Charles Apthorp Wheelwright, was serving with the Horse Artillery in India, where he married Fanny White in 1844.
Also in 1844, the Bath Chronicle carried advertisements in editions for both June and October stating that Apthorp Villa was "to be let, with Immediate Possession". The villa may have been untenanted for most of 1844, but in 1845/6, the house was occupied for a short while by a "Mrs Curtis".
1849 Tithe Apportionment & Cotterell's Map of 1852
Between 1844 and 1849, "a new survey of the parish" was "made by Mr Cotterell" of all land and property in Bath in order to assess rent charges payable to the vicar (similar to today's council tax). According to the resulting tithe apportionment of 1849, the largest landowner in Weston was George William Blaythwayt, who owned 840 acres, making up one third of the land in the parish. Three-quarters of the land in Weston was owned by only five people. The survey report confirming that "C.A. Wheelwright" owned the house also records that the occupier at that time was "Clibborn", first name John, who was resident here for ten years.
John Clibborn was a "Landed Proprietor & Fund Holder", born in Ireland in 1799. He lived at Apthorp Villa with his wife Eliza and their children. Mr Clibborn took issue with the results of Mr Cotterell's rating survey and, in 1851, went to the County Magistrate's Court to appeal against his assessment of £92 because he was only paying £75 a year in rent. His appeal was upheld. Mrs Clibborn passed away in 1855 but John remarried in 1856. Mr Clibborn, his new wife Louisa and their children lived here until 1860, when they moved to 18a Queens Square.
On 7th August 1856, the Bath Chronicle printed details of pillar boxes "now open for the reception of Letters", which included one in Weston Road. "Hours of clearing" were 12.45pm and 6.30pm.
New Owners: the Hancock Family
When Reverend Charles Apthorp Wheelwright died at Tansor in 1858, his estate was handled by Solicitors, Gill & Bush of No. 3 Miles's Buildings, Bath and on 24th March 1859, Mr T Knight offered for sale at his auction room in George Street, Bath, two properties that had belonged to the late Reverend: 8 Sion Hill, Bath and Apthorp Villa. The villa was purchased by Henry Hancock, son of John Hancock, "Gentleman". It has not been established whether these Hancocks were any relation to Thomas Hancock who, along with Charles Apthorp of Boston, "represented the British Government in its efforts to recruit personnel to Nova Scotia" (en.wikipedia.org/wiki/Charles_Apthorp) in the mid-18th century.
Mr Hancock and his wife of 15 years, Sarah Sortain (nee Hulbert) took up residence sometime before 7th April 1861, which is when they first appear living here in the UK Census, together with their six sons and one daughter, including Charles James Hancock, the grandfather of TV chef Fanny Cradock. The occupation of Henry Hancock, described as "Employer", was given in the census as "The Firm of Hulbert & Hancock Upholster and Cabinet Maker, 6 Men employed". The family also had living with them a governess, Emily F. Hampton; a nurse, Maria Hay[w]ard; a cook, Martha Spear; and a "house servant", Harriet Tanner.
By 1861, Henry Hancock, Fanny's great grandfather, had been in the upholstery business for over 10 years. In 1851, he and Sarah were living at Kilkenny House, Sion Hill, Walcot, where Henry was described as "Uphosltre imploying 14 Men 6 Women 6 App[rentices]". According to the 1861 Census, he was in business with "The Firm of Hulbert & Hancock, Upholster & Cabinet Maker 6 Men employed". In 1871, he was recorded as a "Retired Estate & House Agent", although he was clearly also acting as trustee of a building society (see news cutting) at that time and in 1881, his occupation was "Magistrate". On Boxing Day 1878, it was reported in the Chronicle that Mr Hancock had given the Royal United Hospital a Christmas present of 18 rabbits.
Fanny Cradock's grandfather, Charles James Hancock, lived here as a child in the 1860s and until at least 2nd April 1871 when he was recorded in the census as a Medical Student aged 17. He later became a Surgeon and Physician and lived in London and then India.
19th Century Weston
In his book "Around Bath in Old Photographs", Peter Jones wrote that, "In 1865, there were sixty-five laundresses listed in the village" of Weston. Weston was known as "The Laundry of Bath" because of its good water supply and, according to an article by Stewart Burgess, "a special constable had to be employed to keep order at weekends". Weston railway station opened on 4th August 1869 and was closed to passengers on 21st September 1953 "due to passengers preferring to use the more frequent local trams to Bath City centre".
The first Ordnance Survey map of Bath (1:2500) was produced in 1885. On this map, Weston Road is given its Roman name of Via Julia, which was the Roman road that ran from Bath to South Wales and was constructed by Julius Frontinus. Apthorp Villa is shown un-named, between Henley Lodge and Weston Priory. Outhouses are shown cross-hatched in blue and the residential buildings are shown in pink. There is a fountain ("Fn") marked in the grounds of Henley Lodge.
Henry Hancock, "Alderman and Magistrate of the city", was still in residence here when died on the 3rd March 1887, aged 66. His life and achievements merited a full column in the Bath Chronicle of 10th March. Described as "a worker rather than a talker, cheerful and ready to help…", the newspaper reported that Mr Hancock left "a widow and three sons two of whom are abroad, and one, Mr F. S. Hancock is in practice here and at Devizes as a solicitor". It was also stated that four of his children had pre-deceased him.
A Grim Discovery
According to a report in the Bath Chronicle of 1st May 1899, Harry Raymond, gardener to Mrs Hancock had made a grim discovery in the garden of Apthorp Villa at half past eight on the evening of 28th April. The body of a man, later identified as John Kenny, himself a former gardener, aged 75, of Eastville Workhouse, Bristol, was found "near a garden frame". Mr Kenny had been "allowed out for the day" on April 24th and had presumably walked the 12 miles from Fishponds Road. The coroner's inquest, held at The Crown Inn, Upper Weston, found that his death had been "due to exhaustion, from want of food, and exposure, accelerated by the condition of the heart". The circumstances surrounding this sad event also prompted the court to make fresh demands for the parish council to provide a local mortuary.
Early 20th Century
Henry's widow and Fanny Cradock's great grandmother, Sarah Sortain Hancock née Hulbert, continued to live at Apthorp Villa until her death on 15th November 1906. The house was put up for auction one month later on 17th December, but bidding failed to reach the reserve price of £1,500 and the property became "open to be treated for privately". For the next four years, there are no names in the directory and the house may have stood empty for some or all of that period.
In 1910, retired indigo planter, Charles Henry Pope and his wife Penelope took up residence. Mr Pope had lived and worked in Bengal for many years – the couple were married in Calcutta in 1874 – and when Mr Pope died in the December of 1910, he left a portfolio of shares in various colonial enterprises, valued at 80,000 rupees, or around £46,000 at 2005 prices.
In the census return of 3rd April 1911, his widow, born in Pembrokeshire and of "Private Means", and their daughter, Christine, were recorded as living at "Apthorpe" together with "Cook", Ellen Oatley from Corsham and Grace Horne, "Houseparlour maid", from Ipswich. The 1911 census return states that the house had fourteen rooms, counting the kitchen but not counting any "scullery, landing, lobby, closet, bathroom; nor warehouse, office, shop". Following her husband's death, Mrs Pope appears to have moved out of the house temporarily.
Visitors from South America
According to Kelly's Directory for 1912, the house was occupied for a while by Mr George Jeffrey, a Manufacturer of Nitrak of Soda of Chile, South America". Aged about 43 in 1911, prior to moving into Apthorp Villa, Mr Jeffrey had been staying as a "Visitor" at Lyncombe with his Peruvian wife, America Sampras de Jeffrey, their young son and daughter and a Peruvian nurse. The mining of sodium nitrate was still profitable at this time, but the industry would soon decline when the Germans began producing it synthetically during the First World War.
One year later, Mrs Pope and her daughter were back in residence at the villa. At some point, they employed a cook called Jessie Hawkins. After she was dismissed, "a gold chain, value £4", belonging to Miss Pope was found to be missing. In December 1922, Miss Hawkins was convicted of stealing the chain and placed on probation for two years. She was dealt with leniently because the "magistrates did not think perhaps she was quite responsible for what she did". Mrs Pope lived at "Apthorpe" as it was called by then, until her death at the age of 84 early in 1933.
Once again, the house appears to have stood empty for about two years, as the entry in Kelly's Directory was blank for 1934 and 1935.
Arthur Gooding & Family
In 1935, house and estate agent, Arthur A. Gooding came with his wife, Mary Rosina (née Dadge), to live at "Apthorpe". In July of that year, they were "connected up" to the telephone; a significant enough event at the time to merit being reported in the Bath Chronicle. Mr Gooding was a partner in Gooding Bros., a firm of accountants, auctioneers and estate agents who had their offices at 6 Green Street. Arthur Gooding himself had the initials F.A.L.P.A. after his name, which stood for Fellow of the Incorporate Society of Auctioneers and Landed Property Agents.
In the 1911 census, Mr and Mrs Gooding, both aged 37, had been living at Harcroft, Audley Park Road, Bath with their eight children and one servant. Mr Gooding died in June 1940 at the age of 66. His obituary stated that "in his business", he had been "an extremely energetic man" and that "his principal hobby was gardening". There are a couple of clues as to who was sharing the house with Mrs Gooding in the 1940s. On 10th April 1943, the Bath Chronicle carried a cryptic and mis-spelt paragraph under the heading "Answers to Correspondents", which stated that the "Hon. Secretary of the Bath National History Society is Miss Larter of Apthort, Weston Road". Natural historian, Miss Larter, may have been a lodger and this theory is supported by an accounting entry headed "Mr A. T. Larter re Apthorpe" dated February 1941 in the books of Gooding Bros. in which 13 shillings was charged for "agreement changes".
On the 18th October 1947, the Chronicle carried a "juicier" story about six youngsters who had raided the garden at Apthorp, supposedly in search of conkers. They appeared before Bath Juvenile Court, accused of stealing "50 bunches of grapes, 50 peaches and 35lbs of apples, worth £26 15s". The garden and greenhouse were clearly very productive! The newspaper report states that this was the property of John Robert Gooding, who was Arthur and Mary's son (their tenth child). Mr J. R. Gooding, aged 34 at the time, was probably the gentleman who was listed in Kelly's in 1947 as having a tobacconist's shop at 34 Gay Street, Bath. Meanwhile, the firm of Gooding Bros. "estate agents, valuers and surveyors" was still in business at 6 Green Street, Bath. Arthur's son, Charles Henry, appears to have carried on the business after the death of his father. According to the account books of Gooding Bros., Apthorp was sold in 1947/8 with Powell and Powell handling the sale of both this property and another house owned by the Goodings named "Savildene". The furniture at Apthorp was sold to "Miss Lee". Mrs Mary Gooding stayed in the Bath area until her death in 1963 at the age of 89.
Last Residents
Kelly's Directory of 1950 contains two entries for Apthorp: Miss D. Lee and Mr Eric S. Davis. The names of Mr Davis and Miss Lee appear in directory entries for Apthorp up to 1959. Henley Lodge, next door, was listed as a "French School" throughout the same period. This may have been the period in which the house was used as business premises by Robert Gray, Eleanor Botham and Edward Davis, who are all named on the poster that was discovered in the attic of Apthorp Villa in recent years. Or the poster might instead date from the 1970s (see below).
In the telephone book for 1962 and 1963, J. W. Kent was listed at Apthorp and Kelly's Directory for 1967 gave the residents as Margery Llewellin-Jenkins and Miss J. Wharton-Kent. Some years earlier, between 1950 and 1956, Mrs Llewellin-Jenkins had been listed in the phone book at Ivydene, Lower Slaughter, near Bourton-on-the-Water. Mrs Llewellin-Jenkins died in the spring of 1968 at the age of 73 but the ladies may have moved out before 1968 as Kelly's Directory of that year already lists the house as being empty; Miss Kent had moved to 22 Hensley Road.
Consultants & Commerce
The property was up for sale in 1968 and "prospective purchaser" Dr J. A. Cash applied to the City Council for change of use "from private dwellinghouse" to medical and dental consulting rooms and this was approved in April 1968. Approval was given in the July to create a car park and to widen vehicular access. Dr Cash began seeing patients at Apthorp later in 1968 and he was joined by surgeon A. D. Bateman and gynaecologist Kevin J. Craig. However, by 1970, there were ten consultants using the building; fifteen between 1971 and 1973 and about twenty by the time they relocated to other premises, probably in late 1982.
Office furniture company, Scott Howard Associates, took over the premises and, prior to moving in, they obtained "change of use" for the building to become a management suite for boards of directors with residential accommodation on the top floor. In 1991, they also obtained planning approval for changes to the coach house. In 1994, Dr Giles Courtis established the Weston Chiropractic Centre, which came to Apthorp in 2004.
List of Appendices
Chronology & Source References
Tithe Apportionment Map of 1849
Cotterell's Map of 1852 showing "Apthorp V." "Offer for SALE by AUCTION…" 24-Mar-1859
Apthorp Villa in the UK Census 7-Apr-1861
Family Tree: Henry Hancock & Descendants
1885 Ordnance Survey Map of "Via Julia"
"Found dead in a garden" 1-May-1899
Sale of Apthorp Villa & Furniture 17-Dec-1906
1902 Ordnance Survey Map of Weston Road
"Apthorpe" in the UK Census 2-Apr-1911
1932 Ordnance Survey Map of Weston Road
"Boys raided Bath greenhouse" 18-Oct-1947