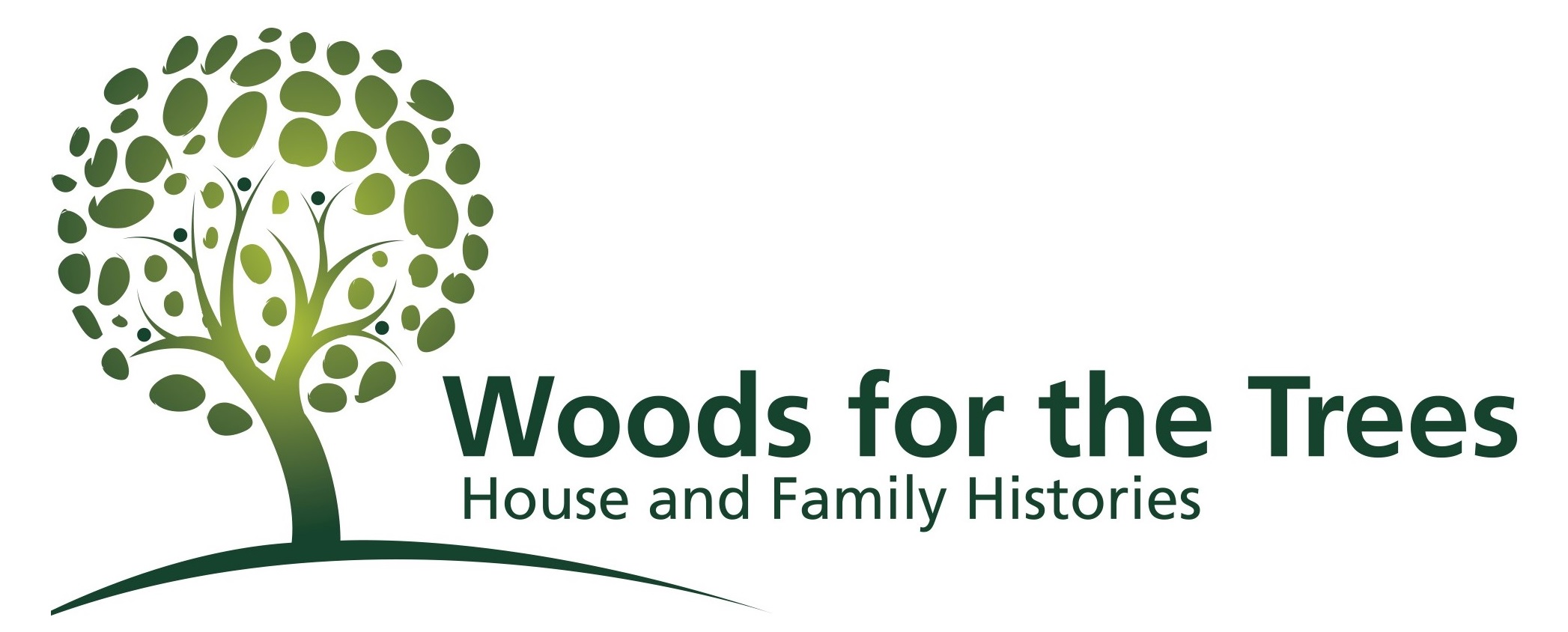 Extract from a Biography of Jane Eleanor 'Jeanie' Thomas
  1927-1960
Researched & written for Jeanie's family by Steph Woods – March 2022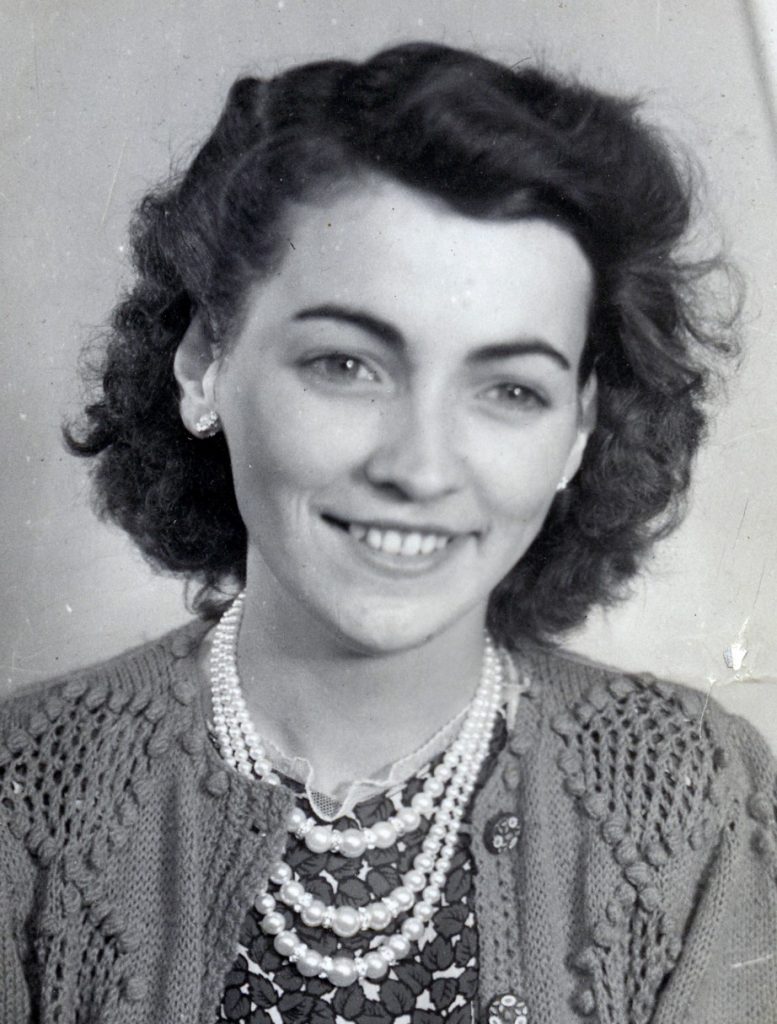 A Biography of Jane Eleanor 'Jeanie' Thomas
The Beginning
Described in 1946 as a town of 'some six hundred people', Tregaron in Central Cardiganshire was never a large town; but it was an important focal point for a 'wide upland area', which relied from early times on its fairs and markets and, later, essential business services. Up until the early 1800s, the town had changed very little since medieval times; in 1820, it consisted of the hamlet or treflan around the church and, around the mill, a 'close grouping of houses called the Pentref', later described as 'The Village'.
The 'flood meadow-land' or Dol to the south of the treflan had remained common land because it was liable to flooding; but the flood risk decreased when the River Brennig was canalised just before 1840, leaving the area open to settlement by squatters. Sometimes the squatters would build a peat stack and parcel off a piece of land, but because most of the squatters in Dol-dre were hosiers, they would literally stake their claim with knitting needles and pass yarn between them to fence in a parcel of land. Between 1840 and 1870, 'practically every householder in the Doldre was a weaver…'
Henry Richard
Since 1893, Tregaron Square has been dominated by the bronze statue of Henry Richard, MP (1812-1888), native of Tregaron and son of the foremost Calvinistic Methodist Minister, Reverend Ebenezer Richard (1781-1837). After serving as a Congregational Minister, Henry Richard became secretary of the Peace Society and, in 1850, resigned his ministry to devote himself to the work of the Society, a precursor to The League of Nations. He first took part in political propaganda in 1843 at the time of the Rebecca Riots: protests by tenant farmers against the economic conditions in rural Wales. In 1862, he called for a Welsh political revival in the interests of civil and religious liberty and in 1868, following the 1867 Reform Act, was elected as one of two Liberal MPs for Merthyr Tydfil. Henry Richard brought to light the efforts by landlords, through evictions and bribery, to prevent Welsh tenant farmers from freely exercising their franchise. Described as the 'Member for Wales' and 'Apostle of Peace', he travelled widely promoting 'the feasibility and advantages of international arbitration' and speaking of the 'detrimental influence of standing armies on the industrial, commercial and moral interests of nations'.
Tregaron Market, Trades & Services
The weekly market was an essential gathering and dispatching point enabling cattle to be delivered to a wider market, mainly London. Before the mid-19th century, cattle were driven by drovers; later they were transported by rail. In the mid-19th century, half a dozen cattle dealers lived nearby and they each employed a dozen drovers. In this same period, weaving was becoming a thriving cottage industry and the town, which  had three woollen mills, became important for the hosiery trade. Hawkers came to Tregaron to buy stockings and other woollen goods to deliver to customers in the South Wales coalfield.
These two markets, London and South Wales, were therefore, historically, the town's main areas of focus in the wider world. Tregaron also provided practical and professional services for the large farming community that was geographically scattered over a wide area around the town. There were very few farmers in Tregaron, but there were a great many shops, blacksmiths and other essential trades and services. The town was a 'hub' for cashflow into Ceredigion. The Aberystwyth and Tregaron Bank, with its distinctive Black Sheep bank notes, opened the first bank in Tregaron in 1810. It is curious then that, in 1946, the concept of banking was described by Emrys Jones as being 'recent'. He wrote that, despite the intrinsic value placed on money, the 19th-century farming economy involved 'considerable exchange of goods in kind' and the so-called 'black economy' of rural Wales continued well into the mid-20th century.
The main shopping areas of the town were the Market Square and in Chapel Street to the west, which was dominated by Bwlchgwynt Calvinistic Methodist, or Presbyterian, Chapel. In Doldre, apart from a butcher's shop and 'a couple of parlour shops', Emrys Jones observed 'nothing to break the uniformity of small dwelling houses'. The last of Tregaron's five distinct 'neighbourhoods' to be developed was the late-Victorian Station Road to the north-west, which linked the centre of town to the railway station. Tregaron station was originally part of the Manchester and Milford Railway line which opened between Pencader and Aberystwyth on 12th August 1867. It had 'two platforms, a passing loop, a goods shed, goods yard sidings and signal box'. The line was taken over by the Great Western Railway in 1906 and there were passenger services in and out of Tregaron until 1965.
Wales in the 1920s & 30s
The period between the two wars was described by historian Kenneth O. Morgan as 'Wales's Locust Years' with unemployment in Wales rising from 13.4% in December 1925 to 27.2% in 1931. Between 1921 and 1940, 430,000 Welsh people left Wales. In the South Wales mining communities, where Jane Eleanor's great-aunt Mary and great-uncle Rees had settled at the end of the 19th century, there was what Morgan called a 'slow motion catastrophe'. By 1929, South Wales, once the supplier of one third of the world's coal, 'now produced less than 3%'. In May 1926, just over a year before Jane Eleanor Thomas was born, the General Strike took place in protest against proposed wage reductions and worsening conditions for 1.2m 'locked-out' UK coal miners. In the short term at least, the strike was unsuccessful and in 1927, South Wales miners marched to London to draw attention to their plight.
Welsh farming fared better in the same period but from a very low base. In the 1930s, the average income of families drawing their income from the land was £100 per annum. After the Great War, crippling death duties had put an end to many of the old estates, which went up for sale in the 1920s, and people who occupied the land became 'freehold farmers'; however, historian Russell Davies wrote that 'sentiment often overrode the bank statement' at farm sales.
Plaid Cymru, 'the National Party of Wales', was founded in 1925. Its aims were political independence and to promote the Welsh language. Welsh-speaking had declined from 43.5% in 1911 to 39% in 1921.& In 1927, the year Jane Eleanor, better known as Jeanie, was born, the BBC was granted a Royal Charter under John Reith who set out to improve Britain through broadcasting. In 1928, women over 21 got the vote regardless of property ownership, and Jeanie's mother Margaret Ann would have been eligible, for the first time, to vote in the General Election that took place on 30th May 1929.
The Milk Marketing Board was established in 1933, safeguarding the purchase price of milk and providing the thousands of dairy farmers who sold their milk to the Board with a guaranteed income. Improved transportation meant that Central Cardiganshire was 'less remote' from its customers and in 1937 'an alien industrial dimension' was brought to the trade in milk in the form of a new milk factory at Port Llanio.
Birth of Jane Eleanor 'Jeanie' Thomas
Jane Eleanor Thomas, known as 'Jeanie', was born on Monday 15th August 1927 at 1 Well Street, Doldre. It was probably raining as this was a period of abnormally wet weather, even for mid-Wales, and farmers were concerned for their crops.
The Thomas family and their near neighbours certainly did not welcome the rain. The River Brennig was at the bottom of their back garden and the house was regularly flooded out. The floodwater would have been far from clean because, for the people who lived on its banks, the Brennig was Doldre's main drainage system. A bathroom was 'a luxury entirely absent from…Doldre'.
The houses in Well Street have been identified as originally being being made up of 'tŷ unnos' or  'house in one night', built by stocking-knitters in the 19th century 'of clay and thatch and only later built of stone'. A 'commonly-held folklore' across Wales between the 17th and 19th centuries held that, if a squatter could build a house on common land between dusk and dawn, with smoke issuing from the chimney before sun-up, the occupier could lay claim to the legal freehold of the property.
Jeanie was the fifth child and third daughter of Evan Thomas and his wife Margaret Ann, née Lewis. Margaret was 27 years old when Jeanie was born. Evan was aged 29 and worked as a general labourer. He registered Jeanie's birth with Tregaron Registrar, Evan Evans, on 15th September 1927. Jeanie's eldest sister Mary Ann, known as 'May', was 5 years old and her sister Margaret Elizabeth, or 'Peggy', was aged 17 months. Evan and Margaret's first two boys, David Lewis, born in 1923, and David Rees, born in 1924, had died in infancy.
Family & Community
Little is known about Jeanie's paternal ancestors. Her paternal grandmother, Margaret Thomas, was from Llandewi Brefi. When Evan was born in 1898, she was single and aged 38. In 1911, she was still single; she earned money by taking in washing and lived with her son Evan at 'Tanyrardd, Doldref'. Evan's father was understood to have been a gardener named John Lodwick.
Jeanie's maternal great-grandparents were David Lewis and his wife Jane, née Edwards. David died 22 years before Jeanie was born, at around 80 years old. Jane had died in 1879 when she was aged only 36. Jeanie's maternal grandmother, who was also called Jane, known as 'Jinny', was born in 1869. Jeanie's mother, Margaret Ann, was born in 1900, when her mother Jinny was aged 30.
On Saturday 1st October 1927, less than 2 months after Jeanie was born, her grandmother Jinny Lewis was married for the first time at the age of 58. It was also the first marriage for the groom, William Williams, son of farm labourer David Williams. William was aged 57 and worked as a hawker. Jane, of Tanffordd, Penuwch, and William, of Erw, Llangeitho, were married at Llangeitho Parish Church by Rector Daniel Richards. Their marriage was witnessed by Jeanie's great-aunt, Susannah Jones, née Lewis, who had travelled from Southwark in London; and Joseph Kemp, probably the husband (but possibly the son) of Jeanie's great-aunt Mary Ann, née Lewis, who had travelled from Pontypridd in South Wales. Presumably 7-week-old Jeanie was there at the wedding and was made a fuss of by all her relatives from near and far.
In addition to her grandmother Jinny and Jinny's husband William Williams, there were other members of the Tanffordd household who were part of Jeanie's life while she was growing up. They were Jinny's orphaned nephew and niece, Evan Rees Lewis and Elizabeth Ann 'Liz' Lewis, the two of them having come to live at Tanffordd in 1920 following the death of their father Rees in a Rhondda coal mine. In 1927, Evan was 13 years old and Elizabeth was 10. Jeanie's aunt, Susannah Jane Lewis, known in later life as 'Sue Penuwch', was 17 years old and may have still been living at Tanffordd. It was probably around this time that Sue left to seek work in London, but she visited often and returned to live in Penuwch when Jeanie was about 12 years old.
Jeanie, 'the daughter of Evan and Maggie Thomas', was baptised at home by Reverend Dan Jones of Bwlchgwynt Welsh Calvinistic Methodist Chapel, Tregaron, on Monday 12th December 1927, when she was 4 months old. At the time of writing, the baptism register is still retained by the chapel in Tregaron. Other siblings may also have been baptised at Bwlchgwynt Chapel or by its minister at home. Between 1920 and 1926, nearly half of all the members of Bwlchgwynt Chapel followed the long-standing tradition of home baptism. However, at least one child was baptised at St. Caron's: David Rees Thomas, who died in infancy, was baptised at the church on 22nd February 1924.
More of Tregaron's churchgoers worshipped at Bwlchgwynt Chapel than at St. Caron's Church. Amongst the town's artisans and unskilled workers, 71% were Non-Conformists in 1946; and the proportion was higher still, over 80%, amongst the tradesmen and professional residents. 'Practically half of the Non-Conformists were members of 'Class i', 'Class i' describing the 45% of 'gainfully employed' townspeople who had higher status occupations: administrative, professional, managerial and proprietors.
On 11th November 1929, when Jeanie was aged 2 years and 3 months, her brother William, or Gwilym, was born at 1 Well Street. On a sunny day in 1930 when Jeanie was 3 years old, perhaps on her third birthday, she had her photograph taken sitting on a crocheted rug, her shiny hair cut into a bob; and with her sister Peggy standing beside her. As this was a black and white print, the auburn colour of her hair and the hazel-brown of her eyes can only be imagined or recalled from memory.
Jeanie's youngest brother Rees Lewis, later known as 'Gor', was born on 20th April 1931. It must have been a joy, in those early years, for Evan and Margaret to have two healthy sons, after the infant deaths of their first two boys. At around the time Rees was born, when Jeanie was about 4 years old, she was photographed at the village pump with 'Auntie Jane', a friend and neighbour of Evan Thomas in Doldre. Jeanie started at Tregaron Primary School (Ysgol Gynradd Tregaron) on Monday 13th June 1932 when she was not yet 5 years old. At around this time, she had her photograph taken with her elder sisters May and Peggy and it may be the photo was taken to mark her first day at school.
Jeanie's younger sisters, Susannah Eiddwen, known as 'Susie', and Catherine, known as 'Katie', were born in 1933 and 1934. Susie was born on 7th January 1933 and Katie on 10th July 1934. In 1936, when he was 5 years old, Jeanie's brother Rees Lewis became seriously ill with meningitis and was subsequently disabled, so that he needed the support of his family and friends for the rest of his life. Rees's illness and her parents' distress must have been hard for Jeanie to handle at the age of 8 or 9.
Pre-War Period and Weddings
In May 1938, Jeanie, then aged 10, attended two Lewis family weddings. Evan Rees and Elizabeth Ann 'Liz' Lewis of Tanffordd, Jeanie's first cousins once-removed, and the orphaned children of collier Rees Lewis, were married on consecutive days at Penuwch Chapel. On Tuesday, 17th May, Jeanie and her elder sister Peggy were bridesmaids for 21-year-old Liz  and carpenter's son John Gilbert Evans of Tynant, Penuwch, who was known as 'Jack Tynant'.
Evan, who was aged 24, married postman's daughter, Jane 'Jenny' Jones of Maesgwyn, on Wednesday, 18th May. Jeanie's younger sisters, Susie, aged 5, and Katie, not quite 4 years old, were bridesmaids for Evan and Jenny.
When Jeanie was 11 or 12, perhaps in the early summer of 1939 before the war began, she was photographed on top of Pen Pica with her sisters Susie and Katie. In the photograph, Susie looks taller than Jeanie, despite being more than five years younger.
A mini census was taken on 29th September 1939, so that everyone could be issued with an identity card. On that date, head of the household at 1 Well Street, Tregaron was Evan Thomas, General Labourer, aged 41. As a 'Heavy Worker', Evan was eligible for extra rations. His wife, Margaret A. Thomas, aged 39, had 'Unpaid Domestic Duties'. Their eldest daughter Mary Ann, known as 'May', was no longer living at home. She had turned 17 the previous April and had gone to find work in London, where she was living with family.
Evan and Margaret's 13-year-old daughter Margaret Elizabeth, known as 'Peggy', was still living at home and attending school. Her name is not shown in the published Enumeration Register because she was still alive in 1991 when the Register was archived. The names of Jeanie's younger siblings, Rees Lewis 'Gor', Susannah Eiddwen 'Susie' and Catherine 'Katie', were also excluded for the same reason. The two children whose names do appear in the published Register are Jeanie and her younger brother William 'Gwilym', neither of whom lived long lives. At the start of World War II, both were 'At School': Jeanie was 12 years old and William was aged 10.
Jeanie's grandmother Jinny Williams, formerly Lewis, was still living at Tanffordd,  where she had lived for most of her life. She was 70 years old and living with her husband of 12 years, William Williams, aged 69, who was described in the Register as 'Farmer'. Jinny's occupation was entered as 'Unpaid Domestic Duties', despite her having been described as 'Ffermwraig' (Farmer) at Tanffordd in the 1911 Census!
Wartime in Tregaron
Tregaron Memorial Hall had been built in the Square after the First World War; it opened on 4th January 1922 and was used as a cinema, concert hall, public meeting room and a police court. However, up until the Second World War, much of the town's social life centred around its shops, which stayed open until ten o'clock at night. Women would go to the shops as much for a gossip as to buy provisions and shopkeepers were expected to be up to date on all 'matters of interest to the community'. The public houses closed at nine o'clock and 'even the men finished their evening discussions in the shops'. Wartime blackouts put a stop to that.
During the war, there were shortages of food, petrol, and other resources but Welsh farmers thrived during wartime; their income rose by more than 200% between 1938 and 1942. Before the war, there were very few tractors in Ceredigion – fewer than 30 were registered in 1938; but from 1939 there were many new registrations for the War Department. Numbers gradually increased until, from 1947 onwards, at least 350 tractors were being registered in the County every year. However, after the war, there was continuous movement of population away from the centre of Wales to the periphery of the country and to England; and, between 1931 and 1951, the number of farm workers in Wales fell from 91,000 to 77,000. In Tregaron during that period, the population fell by 12.3%, with over 7% due to outward migration.
The Thomas family in Doldre were used to living a frugal life and during the war they did not need petrol because they did not have a car. They may have been better off than some because food was produced (and no doubt bartered) locally and Evan was adept at catching fish in the river. A few German bombs were dropped on Ceredigion, perhaps by mistake, but no-one was killed by them and the nearest plane crash was in the Preseli Hills; however, a floating mine exploded at Aberystwyth Pier. People might have come into contact with Italian prisoners of war, who were held at Llanon and Henllys; and some families looked after evacuees.
Jeanie left school on 1st August 1941, two weeks before her fourteenth birthday. The comment written beside her leaving entry in the school register was 'Left of age'. Jeanie's name was not included on the list of pupils, noted in the register by the Head Teacher, who went on to further education at the County School. On 6th September, Jeanie and her sister Peggy were bridesmaids again; this time for their 19-year-old elder sister Mary Ann, known as May, who returned home from London to marry Motor Driver, David Edward 'Ted' Evans, at Penuwch Calvinistic Methodist Chapel.
From Chapel to Church
May's wedding in September 1941 was the last of the extended Thomas family's weddings to take place in chapel rather than church. The next Tregaron wedding was that of their brother, Gwilym, who was married at St. Caron's in 1950. The shift away from chapel had begun in the 1930s. Both Susie, in 1933, and Katie, in 1934, were baptised at St. Caron's Church and almost certainly attended Sunday school there when they were old enough. When Emrys Jones carried out his study of Tregaron in 1946, he referred to an 'expected code of behaviour' associated with chapel membership and penalties that could be imposed.Being deprived of chapel membership still resulted in a lowered social status. One wonders if there was some breach of this code that caused a rift between chapel and the Thomas family. For instance, it was still the case that, 'membership of the mother of an illegitimate child automatically lapses, but it can be regained by attendance at a week-day service'. As an aside, it was usual for family members living away to return home to Tregaron for all occasions, whether in church or chapel; so it is curious that Peggy Thomas and Bob Cady were married in Edmonton in January 1946.
Recitation & Confirmation at St. Caron's
In 1942, Reverend Daniel Jones, vicar of St. Caron's, presented Jeanie with a prize for recitation at Sunday school: a Book of Common Prayer inscribed on the inside cover, 'To Jane Eleanor Thomas – for good attendance and for reciting verses at St. Caron's Sunday School 1942. D.S. Jones Vicar'. Her name and address were written, presumably by Jeanie herself, inside the back cover of the book, together with the date '11:4:43'.
11th April 1943 may have been the date of Jeanie's confirmation at St. Caron's and the day that she and her friend Elsie (later Spencer, of Bournemouth) were photographed together in their Sunday best, Jeanie in a white blouse. The photograph has a pencil note on the back, 'Elsie and Jeannie 16 yrs age'. This photograph, Jeanie's Book of Common Prayer and her blue confirmation book, in Welsh, are all part of the 'family archive', together with a bookmark in the back of the Book of Common Prayer which has Susie's name and address on the back and the date 1939, followed by Jeanie's name with the same address. Below their names and addresses are the words, 'Your Mother's Bookmark'.
In around 1943, Jeanie and Peggy were photographed together somewhere in Doldre, both wearing smart but serviceable clothes, sensible shoes and with Jeanie wearing a dark-coloured hat. Neither of them was at school anymore, so perhaps these were regular church or work clothes. The family has other portrait-style photographs of Jeanie on her own wearing the same blouse, but looking rather more lively!
Young Womanhood
In another portrait photograph of Jeanie, thought to date from around 1944 when she turned 17 years old, she is pictured wearing a smart white blouse with a dark trim on the collar; her hair has been carefully curled and styled and she looks like a confident young woman. In 1945, when she was 18, Jeanie worked as a housekeeper for 39-year-old Mrs Ina Hamilton Davies (née Peters). When Jeanie went to work for Mr & Mrs Davies, they had been married for about 12 years. Mr David L. Davies, aged 53 in 1945, was described in the 1939 Register as a 'Bank Official'; he was manager of Lloyds Bank in Tregaron. David and Ina Davies lived at 'Eryl' on Station Road, a four-bedroomed house with a large garden, built in the 1930s. Jeanie is thought to have 'lived in'. In 1945, she was photographed, probably on the back doorstep of the house, wearing a smart white housecoat and standing next to her employer Mrs Davies. Jeanie's circumstances were to change dramatically over the next twelve months, but Ina Davies was clearly fond of Jeanie and when Jeanie's son David was baptised, Ina became his godmother.
Whilst Jeanie was working for Mrs Davies, Joe McCormick, aged 17 and originally from Kirkdale in Liverpool, was working in Tregaron as a groom for Dr Williams of Y Fron, who was a founder and President of The Welsh Pony and Cob Society. Y Fron is some 400 metres from the centre of Tregaron on the Llandewi Brefi road. The shed where Joe slept is still standing at the time of writing! Joe and Jeanie met and began their relationship in the autumn of 1945.
Joe's Background
Joseph McCormick was 'Liverpool Irish' and a Roman Catholic. He was born at 8 House, 11 Court, Boundary Street, Kirkdale on 1st February 1928. He was the son of a widow, Margaret McCormick, formerly Jones, a 'Ship Cleaner' and an unknown father. He had older half-siblings, including Bernard 'Bernie' McCormick, with whom Joe stayed in touch and who later became a godfather to Joe's sons, David and Terry McCormick. He was (probably) not a blood relative, but Joe was proud of his connection to the McCormick family, who worked at the docks on the ocean-going steamers that transported freight and passengers back and forth across the Atlantic. Joe's mother disappeared in the early 1930s and to date no trace of her subsequent whereabouts has been found, although Joe thought she came originally from Wales.
At the beginning of World War II, a great many Liverpool children were evacuated to camps and homes in North Wales and Cheshire, usually with their classmates; however, Joe McCormick was one of a small number of children who were evacuated to the town of Wem in Shropshire, 54 miles to the south of Liverpool. After war was declared on 3rd September 1939, children were evacuated from cities to protect them from the risk of aerial bombing, and relocated to areas thought to be at lower risk. 11-year-old Joe was placed with dairy farmer Herbert Starkey and his wife Frances at Pool Head Farm, Wem. Herbert and Frances had an 11-year-old daughter, Elizabeth, and there was a second 11-year-old evacuee living with them named Francis Leigh.
Edmonton Weddings for Peggy and Jeanie Thomas
On 3rd January 1946, Jeanie was bridesmaid at the wedding, in Edmonton, of her elder sister Peggy to Bob Cady who was in the Royal Navy. Jeanie was almost two months pregnant with her first child David, and would soon be planning her own wedding, which would also have to take place in Edmonton, far away from the censure of her neighbours in Tregaron.
Joseph Patrick McCormick and Jane Eleanor Thomas, both 18 years of age, were married at Edmonton Register Office on 15th April 1946. Joe, who gave his occupation as general labourer, was married from 45 Tetherdown in Muswell Hill. This was the home of John and Elizabeth Evans; John is thought to have been related to May's husband, Ted Evans. Jeanie was married from 43 Coniston Road in Muswell Hill, which was the home of her sisters May and Peggy and their husbands.